Further Western Tie-Ins to the Newtonverse
Brad Mengel has stated, in "The Edson Connection," that the Floating Outfit was aware of the exploits of Marshal Matt Dillon of Dodge City, and that Mark Counter is related to the well-known Maverick gambling clan.  Dennis E. Power has established that Victoria Barkley, widow of Tom, was a member of the extended Wold Newton family, that her daughter Audra eventually married Adam Cartwright, and that as a small boy Adam and his father and stepmother (Inger) travelled on a wagon train among whose "guards" was Seth Adams, later a wagonmaster on his own account.  If these assertions are true, they bring a good many other people into the Newtonverse.
            First, it should be kept in mind that Seth Adams was himself, like many people of his era, a member of a large family of connections.  Though raised in Galena, Illinois, to which he eventually returned after his earliest Western exploits (there befriending Bill Hawks and starting up a freighting company, which they ran until the outbreak of the Civil War), his many cousins, stepsibs, and half-sibs included Capt. Tom Adams, who, like himself, served the Union; Pat Wheeler, who established a freighting business in far western Texas and was murdered when he attempted to drum up help for a lawman friend facing dire odds; Samuel Johnston Clayton, who was both a preacher and a Captain in the Texas Rangers; Sergeant-Major Michael O'Rourke, a career noncom in the U.S. Cavalry; Sheriff Perley "Buck" Sweet, whose bailiwick lay in the far Southwest; the corrupt "Judge" Robert Garvey (no doubt the Black Sheep of the family!); and Aaron Wiggs, who, after a venturesome youth, converted in his middle years to Mormonism, was named an Elder in that church, and led a wagon train of other converts to Salt Lake City with the aid of two young horse-trading brothers, Travis and Sandy Blue.  An ancestor of his father's, Adam Hartman, was an early settler of New York's Mohawk Valley during the Revolutionary Era, and another kinsman, John Palmer Cass, was an acquaintance of the young Abraham Lincoln in Illinois.  Among his 20th-century relatives were Tom Polhaus, a plainclothes detective in Los Angeles in the 1930's; John Dodge, a colleague of Cdr. "Spig" Wead, father of the Naval air wing; three Navy men, Lt.-Cdr. Barry Dodge (John's brother), Michael "Boats" Mulcahey, and CPO Ellis Dowdy (who all served in World War II); and Bert Corson, a police officer in Bedford Falls, New York, who served in the Army in the same conflict.  (Clearly a strong patriotic strain runs through this lineage.)  Through the O'Rourkes he was related to the Lonergan family of Innisfree, one of whose sons, Peter, was ordained a Catholic priest around 1928.  He was also acquainted with Matt Dillon, Wyatt Earp, Bret Maverick, Annie Oakley, and Tonto (if not the Lone Ranger).  (See the film Alias Jesse James.)
            Mr. Power has also stated that Dan Reid, brother of the Lone Ranger, was not really killed in the infamous Cavendish Gang ambush, but was rendered amnesiac and wandered the West for some 18 months under the names Lazarus Long and "Shenandoah," and may eventually have become the legendary "Man With No Name."  Apart from the fact that this totally contravenes the research of Ric Bergquist (see his article "The Man With No Name"), I tend to believe that Shenandoah was in fact Seth Adams's scout, Flint McCullough. 
<![if !vml]>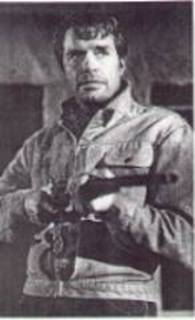 <![endif]>       <![if !vml]>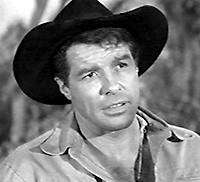 <![endif]>   Flint McCullough
"Shenandoah" (above)
After Adams's death, Flint stayed on with the new wagonmaster, Christopher Hale, for a year or so, but while on an extended scout away from the wagon train he was wounded and suffered amnesia, as depicted in the series A Man Called Shenandoah.  (A strong clue to support this is that both Flint and Shenandoah rode distinctive blanket Appaloosas.) 
<![if !vml]>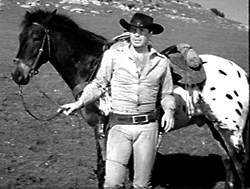 <![endif]>  Flint McCullough & his horse
Whether he ever regained his past is unknown.  Another little-known fact about the McCulloughs is that a great-aunt of Flint's, Louisa McCullough, married an Irish Presbyterian, Redmond Blaine, and followed him to Indepedence, Missouri, where he entered the Santa Fe trade.  Eventually, like some other Anglo traders (the Bent Brothers among them), they moved to New Mexico, and later, after the Southwest Territories had come into the possession of the United States, relocated to Tucson.  Their daughter Molly (Flint's father's cousin) was briefly married to the notorious Mexican bandit, Peso Herrera, and her son Tom became a station manager for the stagecoach company.
<![if !vml]>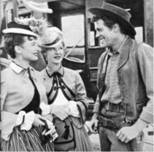 <![endif]>  Tom Herrera & passengers
It's possible that Flint and Tom met at some point, perhaps when Major Adams and his men, having delivered a season's worth of emigrants to California, elected to return to Missouri by way of the southern coach route (as told in the Wagon Train episode, "The Stagecoach Story").
There was apparently a Canadian branch to Flint's family tree as well (probably Virginia loyalists who left the Colonies during or just after the Revolution).  By 1876 they had settled in Winnipeg, where a descendant of the line, Johnny Pierce, became a bank robber and fled to the great central plains to avoid the law.  Taking the alias Jess Calhoun (a distinctively Southron surname!), he joined a wagon train and was one of two captives taken from it by the outraged Plains Cree after they were attacked by U.S. Cavalry looking for hostile Sioux.  His release was secured by a Canadian Mounted Police officer, Cons. Duncan MacDonald, who presumably returned him to civilization to face the law.
<![if !vml]>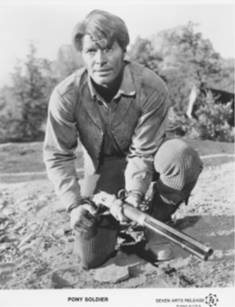 <![endif]>  Johnny Pierce
Yet another branch (presumably one of lesser economic status, to judge by his speech) of the McCullough lineage may have produced the wandering cowhand, Jedediah Justin "Kiowa" Jones, who around 1889 was dragooned by an injured U.S. Marshal into getting his prisoner to Fort Smith.  To everyone's surprise including his own, Jones proved equal to the challenge, and not only delivered the "goods" but wooed and won Miss Amelia Rathmore (shown with him in the picture); they married and took up land in Oklahoma.
<![if !vml]>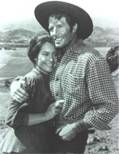 <![endif]>  Kiowa Jones
            After Flint's disappearance, scouting duties for the Hale train were taken up by Duke Shannon, who carried them solo until he was joined the next season by Cooper Smith.  "Coop," as he was generally known, described himself as a Texan by birth, and was a veteran of the Confederate forces.  He had also earned his living as a hired gun before joining the wagon train. 
<![if !vml]>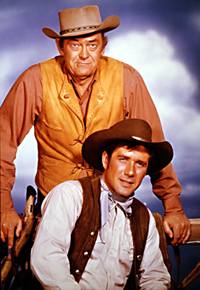 <![endif]>   Coop Smith with Chris Hale
(After he ended his career as a scout, he settled in California and married; one of his descendants, Kelly Brackett, attended Johns Hopkins, became a staff doctor at Rampart Hospital in Los Angeles, and worked closely with pioneering paramedics Roy DeSoto and John Gage.) 
<![if !vml]>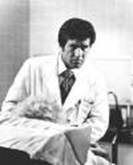 <![endif]> Dr. Kelly Brackett
<![if !vml]>

<![endif]><![if !vml]>

<![endif]>His mother, Jessica, was a Cooper of Louisiana; like the McCulloughs, hers was a good middle-class family, but lost much of its assets in the Civil War.  (In antebellum days it was not unknown for small herds of Texas cattle to be driven to New Orleans for sale, which furnishes a clue to the circumstances under which the elder Smith met and wooed her.)  Her brother Dennis had a son Chadbourne (named for his mother's family but known as "Chad"), who, though given a good education, ultimately went to Texas and joined the Rangers, where he formed a formidable partnership with Reese Bennett, Joe Riley, and later Erik Hunter under Captain Parmalee. 
<![if !vml]>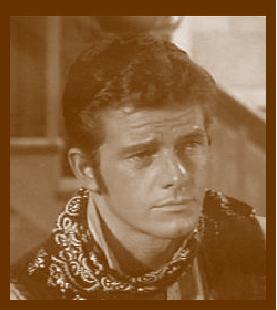 <![endif]>  Chad Cooper
(Bennett also had a longtime friend, Cletus Grogan ("We been knowin' each other since the day we was born!" he said of their history), who was a descendant of Yadkin, a friend and companion of the famed frontiersman Daniel Boone.  One of Riley's ancestors, Amos Martin, was among the settlers of Boonesborough, and his contemporary kinsmen have included such disparate figures as Sal Drasso, a Sergeant in the LAPD; Col. Willie Shell, the commander of Emerald Point Naval Air Station; and the criminal Quint brothers, Silas (who clashed with Texas Ranger Cordell Walker) and Jeremiah (who was a nemesis of Rick and A.J. Simon, mentioned below.)  Her sister Melinda, as often occurred in antebellum days, married across sectional lines and went to live in the Midwest, where her son John McKay (known as "Johnny") was born about 1850.  As a youth he went West, gained some proficiency with a gun, and eventually became deputy to Dan Troop, the square-jawed Town Marshal of Laramie, Wyoming Territory.
<![if !vml]>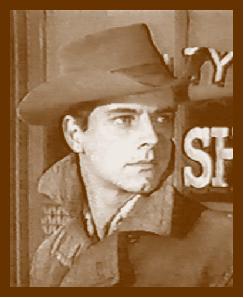 <![endif]>  Deputy Johnny McKay
            On his father's side, Coop Smith also had numerous relations, one of whom was his cousin Jess Harper (b. 1845), the son of his father's sister Amanda.  (Amanda, her husband, and three other members of the family were murdered c. 1860 when their home was burned out by the notorious Bannister outlaw gang.)  Like Coop, Jess was raised in Texas, served the Confederacy during the Civil War (he was even in a Yankee prison camp for a while; Coop's younger brother Jefferson (b. 1848), curiously enough, served in a home-guard unit, was assigned to duty at a Southern camp, and was executed at 16 after allowing a female spy who was held there to escape), developed considerable skill with a handgun, and spent several years as a gunfighter, occasionally wobbling over the line into lawlessness (he was in jail at least once), before his wanderings brought him to Wyoming around 1870.  There he met Slim Sherman (b. 1842), a former Union officer who had returned to the small ranch established by his late father Matt and had obtained a contract from the stage company to operate it as a swing-and-meal station.  Though at first rather suspicious of each other, Slim and Jess eventually became close friends, and Slim offered Jess a full partnership, which Jess accepted.  Both of them occasionally served as deputies for Sheriff Mort Corey, who was based in nearby Laramie; like many county-seat towns, this one depended on the sheriff for its lawkeeping until it got too big, then hired itself a marshal--Dan Troop.  Corey and Troop, after a common Western usage, very probably deputized each other so they could legally cover both offices.  Whether Jess ever became aware of his connection to Deputy Johnny McKay is unknown.  The Smiths may also be connected to Rance Smith of Company Z, Texas Rangers.  Though I have not yet inquired closely into this possibility, they may in some fashion (probably through the female line) be kin to Vin Tanner (also a Texan), the former buffalo and bounty hunter (known for his wizardry as a tracker and distance sharpshooter, which suggests the influence of the Wold Newton meteor) who eventually joined Chris Larabee's outfit, the so-called "Magnificent Seven," working for Federal Circuit-Court Judge Orrin W. Travis.  Travis, who was born in 1811 and married in 1840, was, through the oldest daughter (b. 1904) of his grandson Billy (b. 1872), also a great-great-grandfather of Napoleon Solo.
<![if !vml]>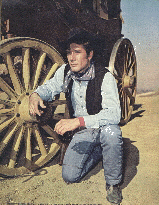 <![endif]>  Jess Harper
            Slim Sherman had one younger brother, Andy (b. 1856), who was sent to St. Louis for his education at 15.  He returned home on vacations a couple of times, but his free-spirited restlessness and yearning to see something of the world ("I'm so sick of switching teams for stages I never get to ride on, stages going west, stages going east, wagon trains rolling through.  Everybody's on the move but me.") pushed him into eventually running away and going off to seek his fortune--not an impossible prospect for a healthy boy of 16 or so in that era.  It is possible that he changed his name to McCabe, and that Steve McCabe, a Wild West performer of the early 20th Century who eventually became the partner of circus owner Matt Masters and married Matt's foster daughter Toni Alfredo, was his son.  Their mother was a Gibbs before her marriage; her father's younger brother, Samuel, had three surviving children (two girls and a boy), of whom one, Margaret, married Lucas McCain, the famous "Rifleman" of Northfork, New Mexico Territory, and bore one son, Mark.  Doubtless when Mark grew to manhood he married and had descendants, though genealogical research into them has yet to be completed.
    <![if !vml]>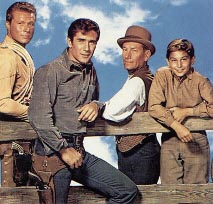 <![endif]>   <![if !vml]>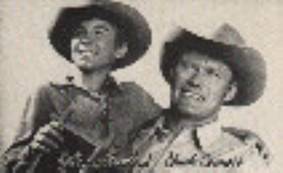 <![endif]>
            Andy Sherman at right                       Mark McCain and his father
            Mr. Power also states that Marshal Sam McCloud was the great-grandson of Will Kane, the lone lawman of High Noon.  This is possible in light of the dates we have (Will Kane married his Quaker wife around 1877-8, and Sam McCloud was born c. 1930), but my own inquiries lead me to conclude that McCloud was alternatively or additionally the great-grandson of Chester Goode, who worked for some years as assistant to Marshal Matt Dillon, already established as a member of the Newtonverse.  Chester eventually found that the Kansas winters were too much for his crippled leg and canted spine, and moved to the warmer Southwest, where he learned the saddler's trade, married, and had two daughters, Kitty and Matilda (known as Mattie).  Kitty married Charles McCloud and settled in Taos, and Sam was their grandson.  Mattie and her husband, Forrester Jones (named for his mother's family), moved to Southern California, where their grandson, Kenneth Yarborough Jones (whose middle name likewise came from his mother's family), became a respected veterinarian and eventually married.  He and his wife were unable to have children of their own and applied to adopt a Chinese orphan.  Owing to the glacial slowness of international adoption, the papers didn't go through till after Mrs. Jones's death, and Dr. Jones (known to his friends as "Kentucky" because he signed himself "K. Y. Jones") found himself, unexpectedly, with an Oriental son, Dwight Eisenhower "Ike" Wong.  (Whether these Joneses were in any way related to the noted adventurer-archaeologist Dr. Indiana Jones is unclear, though considering his relationship with the Chinese boy "Short Round," it would be an interesting coincidence if they were.)
            Returning to the other connections mentioned at the beginning of this article, it should be mentioned that Audra Barkley and her half-brother Heath (ancestor of, among others, Col. Steve Austin) were not the only ones of their family to marry.  Their brother Jarrod had descendants among whom was Prof. Harold Everett, Sr., who, after being left a widower with three young children, went through four housekeepers in a year before lighting upon a young Englishwoman, Phoebe Figalilly, who not only filled the bill admirably but manifested a good many unusual abilities.  (Possibly she was an Eridanean, or related to them.)
<![if !vml]>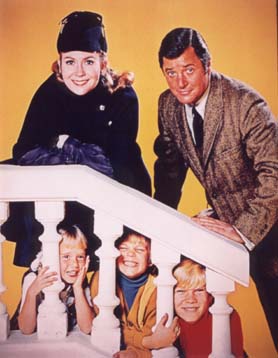 <![endif]> Prof. Everett, his children, & "Nanny"
            As to the Maverick connection, although brothers Bart and Bret are the best-known members of this family, there was also a sister, Belle.  She married Luke Nichols, a successful miner and cattleman who founded the town named for him in the Arizona Territory.  Their twin sons, Jake and Jim, were born in 1878.  Jake joined the Army at 18 and didn't return home until 1914, to find that in the wake of his parents' deaths the town had been taken over by the powerful Ketcham family.  He was blackmailed into serving as sheriff but was eventually shot down, only to be avenged by his brother Jim, who had spent the intervening years as an itinerant lawman and was much better suited to the job. 
<![if !vml]>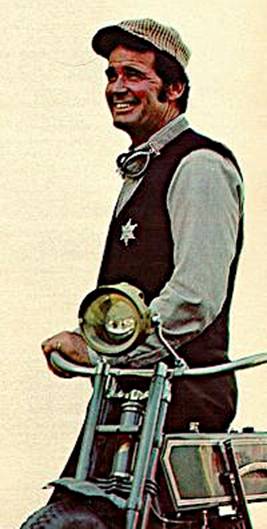 <![endif]>   Jake Nichols
The Nichols brothers also had a younger sister, Sarah, who, during their absence, married and moved with her husband to California.  Her son, Joseph Rockford, Jr., better known (to save confusion with his father) as "Rocky," became a long-haul truck driver, and his son, Jim, after a stint in Korea and an undeserved prison sentence for which he received a full pardon, established himself as a private detective based in Santa Monica.
<![if !vml]>
<![endif]>  Rocky & Jim Rockford
Jim Rockford's former cellmate and frequent street source was Angel Martin, a distant cousin of "Mitch" Mitchell, who was a crony of "Ma" Ketcham's son and served unwillingly as Nichols's deputy.  (Clearly a family tendency exists toward less-than-legitimate endeavor in their line, though it fails to manifest in any really notable way; Mitchell was a rather notorious coward, and Angel was a small-time grifter and gambler.)  And his grandfather's cousin, in the 1870's, ran away from home and joined the circus; known as "Joey the Clown," he worked for many years for "Big Tim" Champion's travelling show and served as primary caretaker for Corky Wallace, the orphaned son of two of the other performers, high-wire artists who fell to their deaths when he was 10.
 <![if !vml]>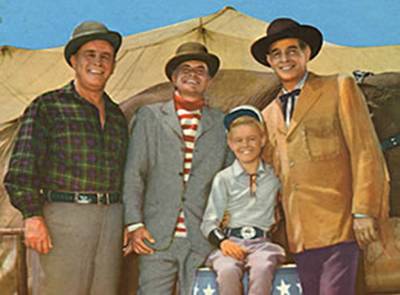 <![endif]>
Pete (boss roustabout), Joey, Corky, Tim Champion
In the late 1960's, Corky's great-grandson Mickey played drums for a briefly successful rock quartet, The Monkees.  The Mavericks were also cousins, through their Pappy's sister Kate, to Brady Hawkes, another noted gambler, who adventured throughout the West for over 20 years and knew many famous Westerners, including Kwang Chai Caine and Cheyenne Bodie (already established as members of the Newtonverse), as well as G. W. Wishbone (long-time cook for trail boss Gil Favor), the McCains, the nameless "Virginian" who served as foreman of Shiloh Ranch outside Medicine Bow, Wyoming (owned successively by Judge Henry Garth, John and Clay Granger, and Colonel Alan MacKenzie), Wyatt Earp, Dave Blassingame, Sitting Bull, Buffalo Bill, and Gen. Nelson A. Miles.  (It's possible that Brady was in some way related to Bill Hawks, Seth Adams's partner and later assistant wagonmaster, since both men had similar striking prematurely gray hair.  Bill's branch of the family may simply have dropped the "e" over the years for convenience's sake.)
            Bret Maverick, after 20 years as an itinerant gambler, won a saloon, the Red Ox, in Sweetwater, Arizona Territory, and also acquired a small ranch, which he named the Lazy Ace, planning to settle down, "get me some quality bulls, and be a country gentleman."  (An uncle of Mitchell's on his mother's side, Philo Sandeen (said by some genealogists to have been a halfbreed, though this seems unlikely), was an occasional thorn-in-the-side to him.  Like all that family, Sandeen had mildly larcenous tendencies and was also something of a windbag and a coward.)  His partner in the Red Ox was Tom Guthrie, the former sheriff of Sweetwater, who had a long-standing romantic relationship with Mary Lou "M. L." Springer, editor of the local newspaper and a woman far ahead of her time.  She was much too independent to marry him, and when she got pregnant she relocated briefly to St. Louis to have her baby.  Her son was adopted by a Midwestern family named Cooper (quite possibly connected to the mother of Cooper Smith), and his son in turn became the father of two children, Lawrence "Larry" (b. 1946) and Anita (b. 1951).  After working for many years in Minneapolis, he relocated to San Diego, where Larry got into the student-protest scene of the 1960's and was ultimately found dead at the scene of an anti-war concert in 1967.  Larry's sister Anita was briefly the girlfriend of Andrew Jackson Simon, known as A.J., who in the 1980's became a well-known private investigator in partnership with his older brother, Rick.  The Simons in turn worked at least once with Thomas Sullivan Magnum, the private investigator based at the Hawaii estate of multimillionaire author Robin Masters, who was familiar with Hawaii Five-O, Steve McGarrett's team, thereby reinforcing McGarrett's connection to the Newtonverse as described by Mr. Power.