THE BETTY PAGE APPRECIATION PAGE
Betty, as rendered by artist Dave Stevens, from the pages of his two Rocketeer graphic novels.......
Betty blows off Cliff (The Rocketeer) to shoot some "art photos"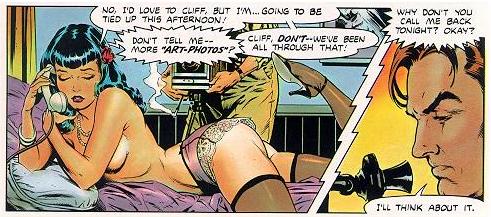 Monk Mayfair and Ham Brooks, two of Doc Savage's fabulous five assistants, crash Betty's photo shoot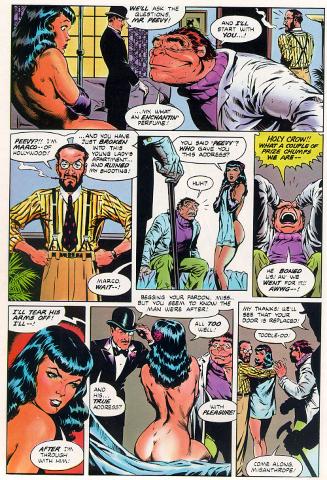 Betty deep in thought.......



Betty and Cliff in New York, just before Cliff takes on a job for The Shadow



Another version......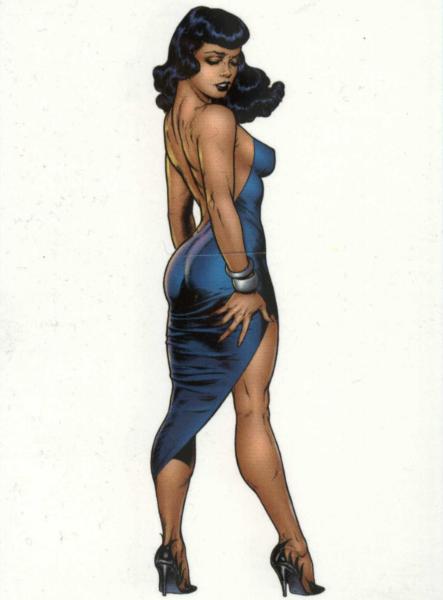 Betty returns to L.A.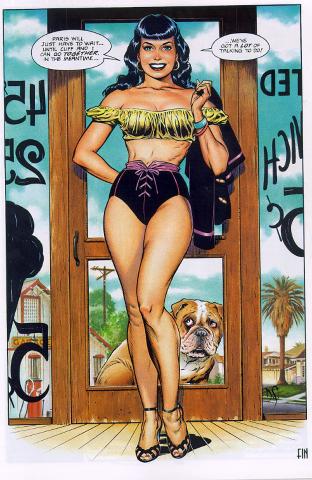 Betty shows her best side to Cliff as they fly off to live happily ever after.......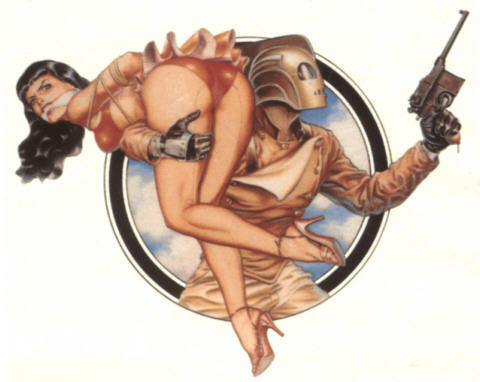 More Betty Page by Dave Stevens
---
---
This site was created for the sole purpose of entertainment.
The Rocketeer(TM) & other artwork by Dave Stevens is © Dave Stevens. The designer of this site claims no interest in, nor ownership of, any images used in the creation of this site.