WRITTEN ABOUT PJF
Bibliographies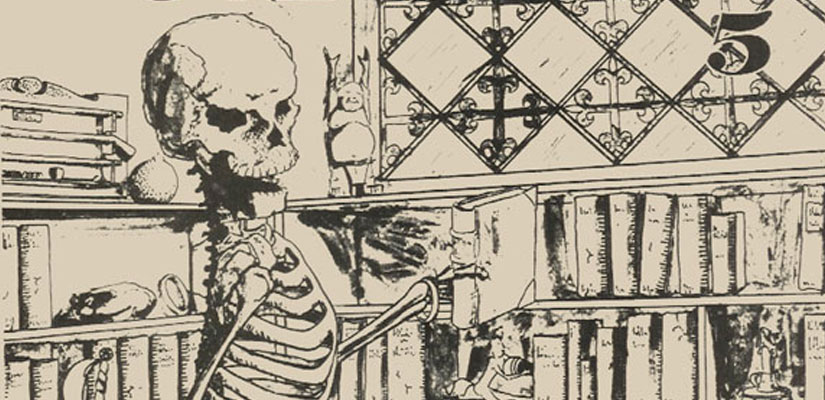 As you can see from this list of bibliographies, collectors have long been interested in listings of Farmer's books. Other partial bibliographies can be found in various science fiction encyclopedias and other reference books.
The First Editions of Philip José Farmer, by Lawrence Knapp
This was the original Farmer bibliography. Only 8 pages long, it contains the infamous "As You Desire" listing.
Speculative Fiction, Bibliographies and Philip José Farmer, by Thomas Wymer
This is an interesting bibliography because it goes into detail about rewrites and serials. We had to make several changes to the website after getting this.
Additions to Wymer's Bibliography of the Works of Philip José Farmer, by Ronald Swiddle
This is a surprisingly long list of items missed in the bibliography published by Thomas Wymer in the December 1976 issue of Exrapolation. The majority of the items were articles that appeared in fanzines, introductions to other author's books and interviews and letters.
Philip José Farmer: A Checklist, by Paul Whitney
This was very complete when it was printed in 1977. When we discovered it several years ago it listed eight short stories that we were unaware of.
Philip José Farmer: Good Natured Ground Breaker, by Phil Stephensen-Payne and Gordon Benson Jr.
At 63 pages this bibliography is much longer than all of its predecessors. Besides covering the usual books and short stories it also ncludes sections on items such as series, articles, edited books, media presentations, articles on the author, reviews and more. Highly recommended, if you are even thinking about collecting Farmer you need this book! This is availble at Chris Drumm Books, for $4.50.
Collecting Philip José Farmer, The Illustrated Guide, Volume 1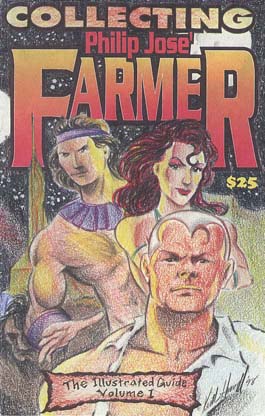 Contains:
128 pictures of book covers
Publication information
Cover artist
Cover price
Current price ranges
Notes on collecting Philip José Farmer
List of books not to look for
An introduction written by Farmer himself
Examples of signatures, including all pseudonyms
Only, $25 +$3.50 shipping! SOLD OUT
To order, email me to hold a copy.
Then send check or money order to:
Michael Croteau
7928 Norris Lake Rd
Snellville, GA 30039
Cover art by Keith Howell